Social Media
Your customers are online, go get them
Learn how to use buyer personas to attract, engage and convert customers



Download our

FREE

How to Create Buyer Personas For Your Business ebook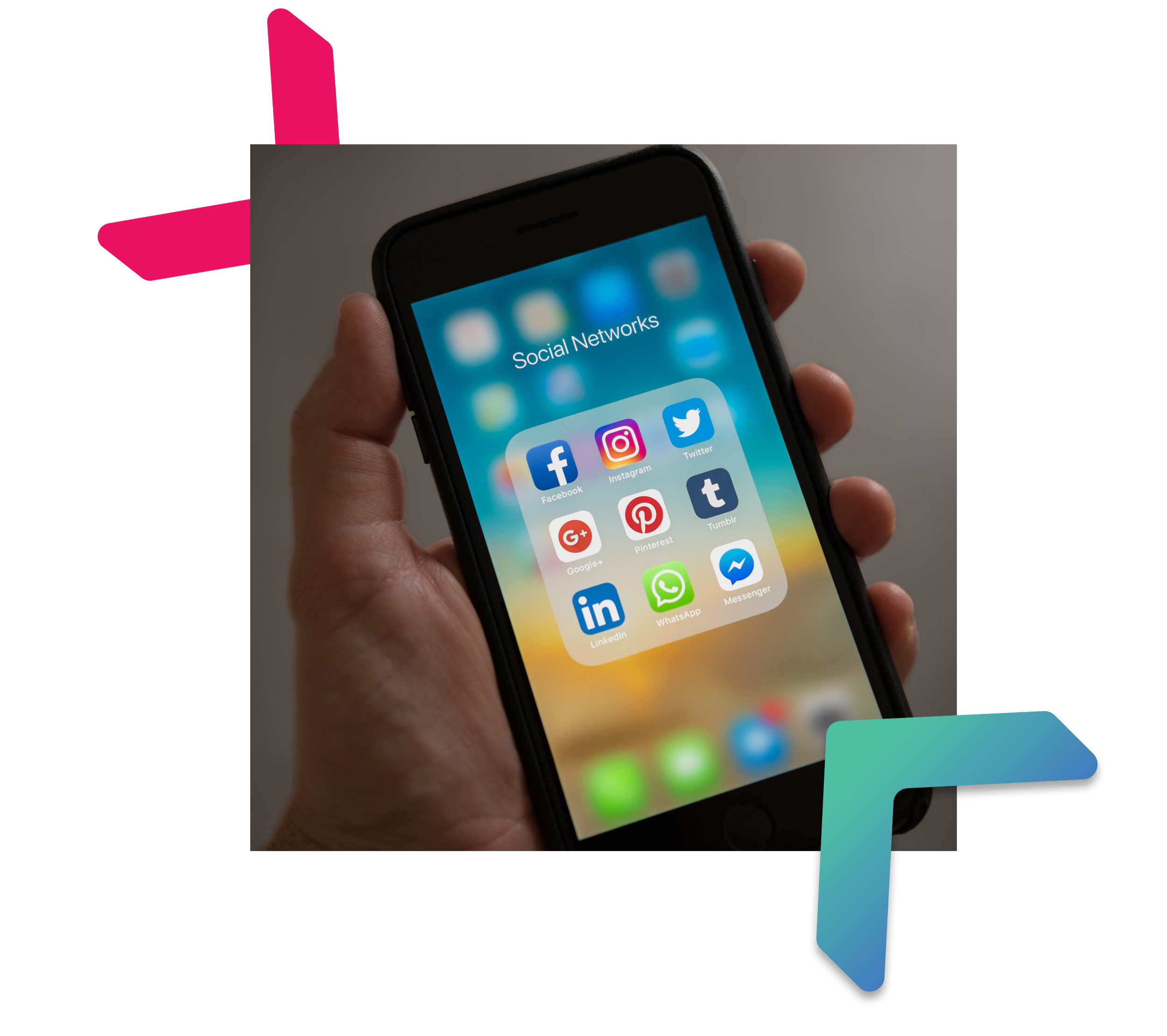 Why do we need social media?
With nearly 4 billion social media users globally it goes without saying 99.9% of businesses NEED a strong social media presence and strategy.
The execution of a developed strategic plan can lead to multiple benefits for your business including:
Lead generation

Sales boost

Brand positioning

Brand awareness

and engagement

Website traffic
Thought leadership

Content and information distribution

Reputation management

Customer servicing and support

Brand monitoring

Customer research
Let's get more social! Book your free consultation
Give us a call for a chat 01274 062039 - or contact us
Our approach to social media is simple: we dig deep to identify your goals and find out who your target audience is and importantly where they hang out (which social media channels they use).
We then pull out our inbound tool kit and develop an engagement strategy utilising a suite of content tools like:
Written Content
Blog
Articles
Interviews
Guides
Testimonials and reviews
Visual Content
Images
Video
Graphics
Video stories
Infographics
Downloads
Ebooks
Whitepapers
Case studies
Reviews
Recorded conferences
Real Time
Announcements
Event updates
Live streamed events
Reminders
Press releases
The right mix of these tools along with

SMART

goals and an identified audience will help you achieve your objectives.
Need some help?
Tell us about your challenges, goals and timelines and we'll help you figure out what services are right for you.